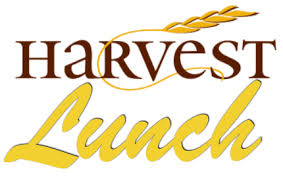 Everyone is invited to our Harvest Bring & Share Lunch, a family-friendly time of fellowship & thanksgiving, on Sunday 13th October, at 12h30. Please do sign up so we have an idea of numbers, and please bring a savoury dish and/or salad/dessert to share and some toiletries or non-perishable food items for our local food banks.
4 THINGS TO REMEMBER FOR OUR HARVEST LUNCH:
1. Click here to sign up today!
2. Bring some food to share:
– savoury food (eg. quiche, cake salé, cheese, ham etc.) AND/OR
– a salad (eg. pasta, rice, potato, vegetable, taboulé salad etc.)
– a dessert if possible
3. Food Bank donations:
– bring toiletries & non-perishable food (no rice or pasta please!) for local food banks.
4. Centenary Appeal:
– there will be a basket passed round for any donations to our Centenary Appeal.